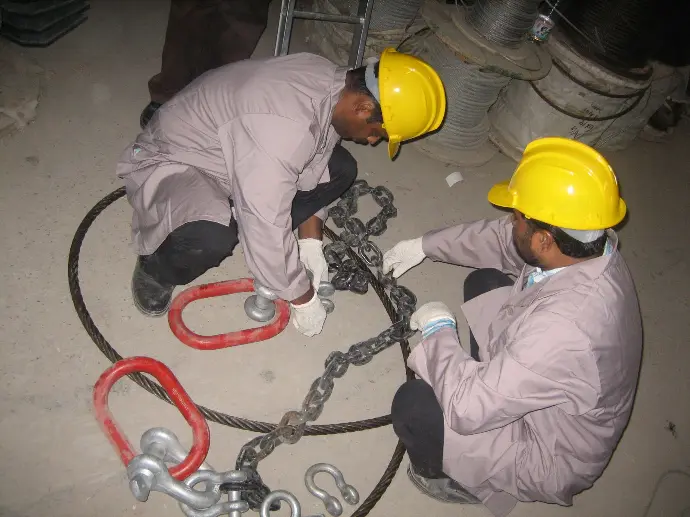 Wire Rope & Chain Sling Construction

Calculated Working Load Limit

We can design and construct wire rope & chain slings for lifting or pulling as per your requirement and we suggest the sling specification according to the client's working load limit.
With a huge range of lifting tackles in our catalog, we have all the necessary products to cover your requirements.
In addition, we also provide load testing services which enables our customers to be sure of the strength of the slings.
Load Testing

Computer Generated Test Reports
Our fully computerized test bed is specially designed for load test (tensile test) of lifting appliances such as wire ropes, chain slings, nylon slings, shackles, hooks, etc. Test certificates will be provided with a computerized graph report for each of the following measurements:
Load - Elongation
Load Time
Stress- Elongation
Strain - Time
The following test services are also available:
Proof Load Test
Break Load Test
Hold Test
Cycle Test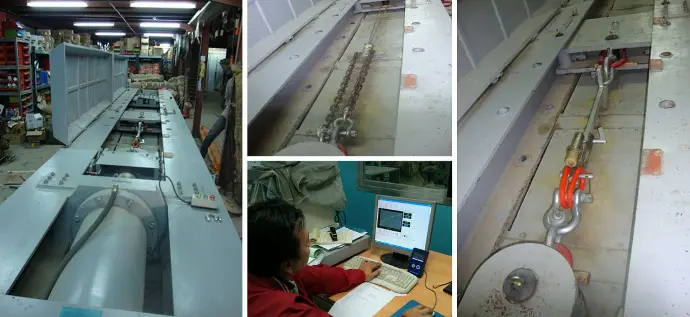 3PL Services

Third Party Logistics

With over 180,000 sq.ft. of storage space, we have provided third party logistics solutions to various multinational & local companies and successfully completed projects on time.
Our inventory management systems, along with well experienced management & warehouse staff, and round-the-clock security provides headache free logistics solutions for our clients.